The Portable Tow Truck was developed by a truck fleet owner to minimize the effects of adverse weather and to keep his trucks from getting stuck in snow, ice, and mud. He needed a simple solution to a problem that was not only costing money, but also putting his drivers behind schedule with his customers. After creating several traction device prototypes, he achieved the perfect design. The result was The Portable Tow Truck.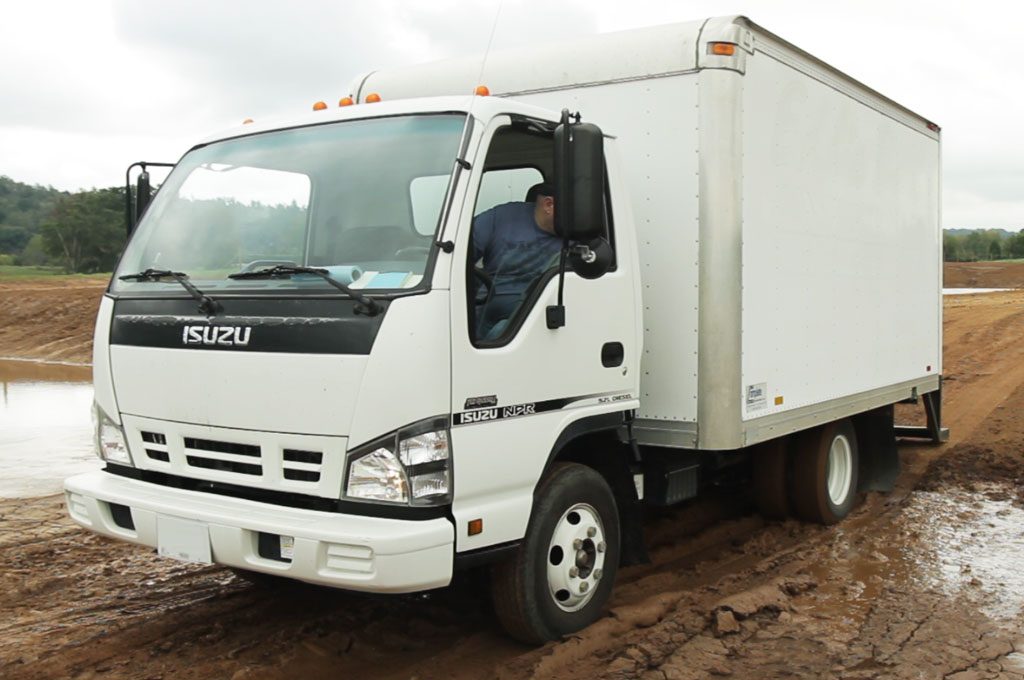 Today, many fleet owners, including some the largest parcel delivery companies in the world, are utilizing The Portable Tow Truck to keep their drivers on time and to save money on costly tow bills.
If you are a fleet owner, you must have The Portable Tow Truck in each and every vehicle in your fleet. The Portable Tow Truck tire traction device works great with the following types of single-rear-axle commercial vehicles:
Delivery vans
Reefer vans
Passenger vans
Dump trucks
Refuse trucks
Pick-up trucks
Flatbed trucks
Service trucks
SUVs and cars
Landscaping trucks
Sweeper trucks
And many more…
Purchase The Portable Tow Truck!
Each package comes with 2 Portable Tow Truck traction pads, one for each drive tire.
Get 10% off single sets. Retail price $54.99. Your price $49.49.
Get 20% off fleet packs of 10.
FREE shipping on orders of 2 sets or more in the continental US.

$9.95 shipping on a single set.